Seapower Marine Electronics specialise in all aspects of the electrical and electronic systems aboard your sailing yacht or motorboat.
Our experts can advise, supply, install and service all major brands of marine electronics. Main dealers for Raymarine, B&G, Simrad, Icom, Lowrance to name a few. We employ long-serving manufacturer trained technicians who share a keen interest in boating.
Come and see us for a chat about your requirements and we'll be able to tailor a solution just for you. Our prices are competitive too, so do get in touch to find out about our latest offers or to talk about your refit project!
Accredited service dealers

Equipment sales & pre-sales advice

System design, supply & installation

System upgrades & expansion

Electronic chart supply & updates

Marine electrical systems
COME AND VISIT OUR UPGRADED SHOWROOM
With the absence of a boatshow this year, we've decided to upgrade our hands-on showroom display with a more extensive selection of multi-function displays (MFD's) stand-alone instruments and VHF sets from manufacturers including Raymarine, B&G and Icom.
Give us a call to arrange a free consultation and to take you through the options best suited to your needs. 

Multifunction Display (MFD) Trade-in autumn specials
Raymarine's Multifunction Displays have come on a long way since they launched their first MFD in 2001, the RL series. The latest award-winning Axiom® product lines brings the full power of Raymarine multifunction navigation into a single display or networked system. For the month of September you can trade in their existing displays and save up to £1000 on a new Axiom + or Axiom Pro Multifunction Display.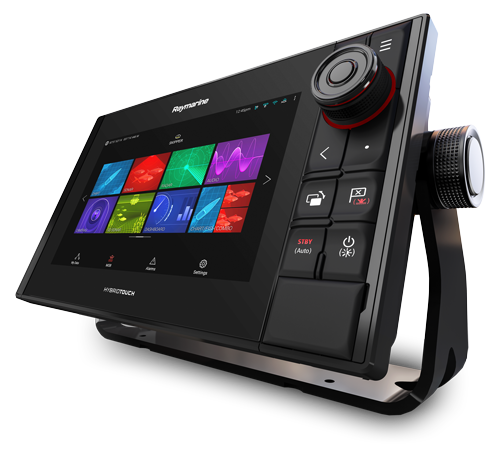 PHONE US ON
07754 980443
for more details
FANTASTIC CASHBACK DEALS ON B&G, SIMARAD AND LOWRANCE
Get up to £500 cashback, when you purchase a selected chartplotter/fishfinder from Lowrance, Simrad or B&G along with an additional item of electronics or a chart.
*The discount available will vary depending on the brand, product chosen and the screen size.
Call us on 07754 980443 or 01473 655618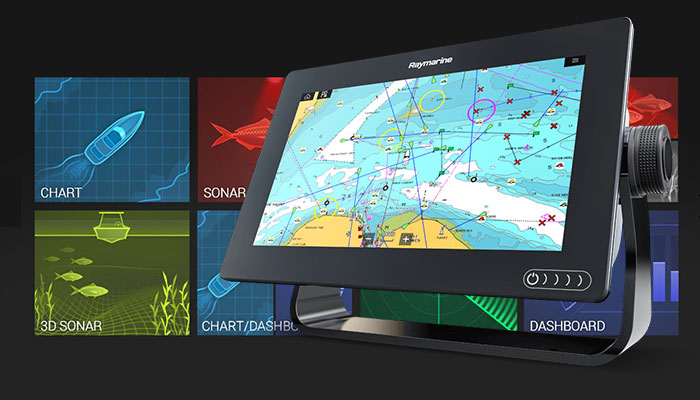 Marine Electronics
We increasingly rely upon technology to allow us to safely and conveniently enjoy our boating. While it is still imperative that we acquire and maintain basic navigational skills, there is little doubt that marine electronics free us from the chart table. They offer more features than ever before such as AIS and new transducer (CHIRP) technologies which provide incredible levels of detail whilst reducing energy consumption.
Key navigational electronics in one place
Traditionally, many instruments would be required (including an equal number of holes !) however there is an ongoing trend towards merging functions. New multi-function displays use familiar tactile gestures that we know so well from mobile devices in tandem with push-button controls.
With so many advances, you can trust the practical and qualified advice from our experienced engineers, helping you find an ideal equipment and installation solution to suit your needs. We take pride in our work ethic, knowledge and grasp. We look forward to discussing your requirements.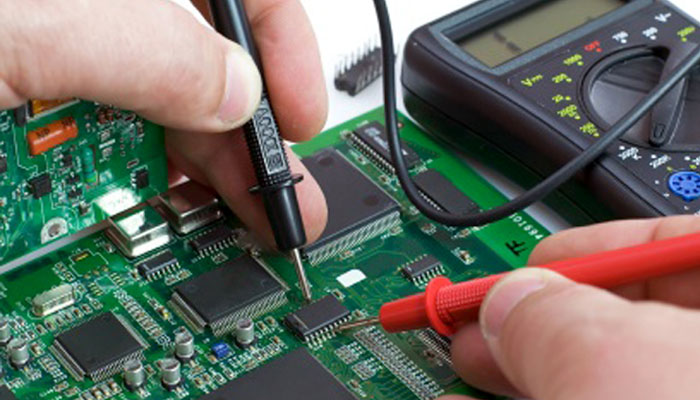 Repairs & Servicing
Troubleshooting
The company has developed many years of experience in tracking down a problem in a electrical or an electronics system and have a wide range of test equipment in order to do this.
Our aim is to reliably trace faults and recommend a solution or suitable replacement part.
Service and Repair
Seapower Marine Electronics can carry out many tasks onboard or at their fully-equipped Levington or Woolverstone workshops. Service tasks include checking and testing devices, replacing memory batteries although repairs can be more involved!
We have excellent connections which allow us to source replacement parts from most manufacturers and will endeavour, where possible, to find spares for discontinued products.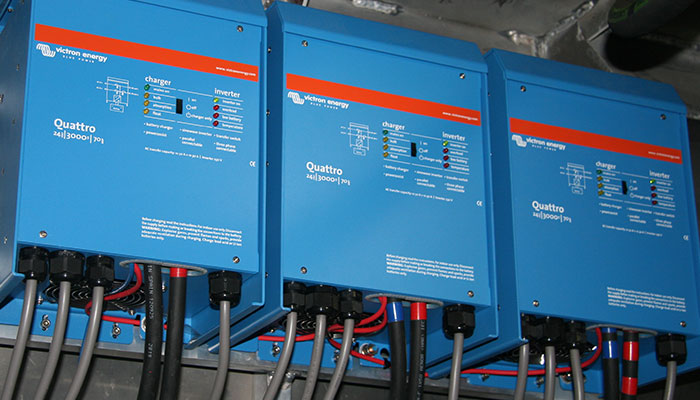 Marine Electrical
At Seapower we can cater for the electrical systems aboard, as well as the electronics systems.
The services cover from the concept and design of a complete onboard system all the way to the commissioning phase, or simply adding an extra cabin light to your system.
More equipment, more power…
With today's increasing range of essential onboard equipment, loads on the electrical system are increased. We frequently upgrade battery capacity and charging systems to take this into account.
Seapower Marine can supply and fit larger batteries (often in the same battery compartment). We can increase available battery capacity by system optimisation, supply and fitting of larger alternators to your existing or new engine installation.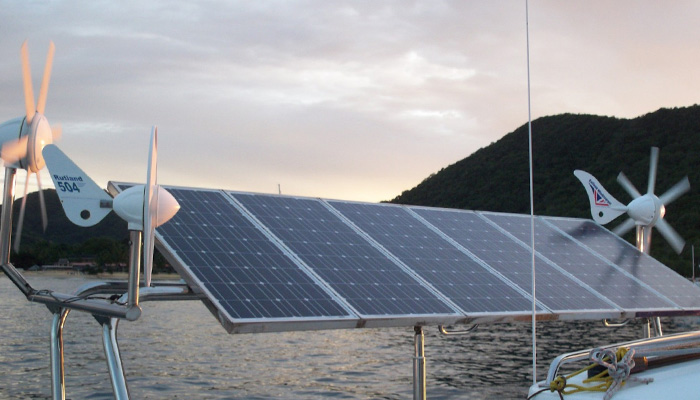 Renewables
Renewable energy technology is more efficient and more affordable than it ever has been. Seapower Marine supply and install solutions such as Wind generators, Solar panels and Water turbines. We can also provide systems which allow you to manage your energy consumption whether you wish to top up the batteries over the week or live aboard year round.
Generators
With our expertise in the electrical and engineering systems we are in an ideal situation to specify, supply and install AC or DC generators to cope with higher demand than can be fulfilled via renewables alone.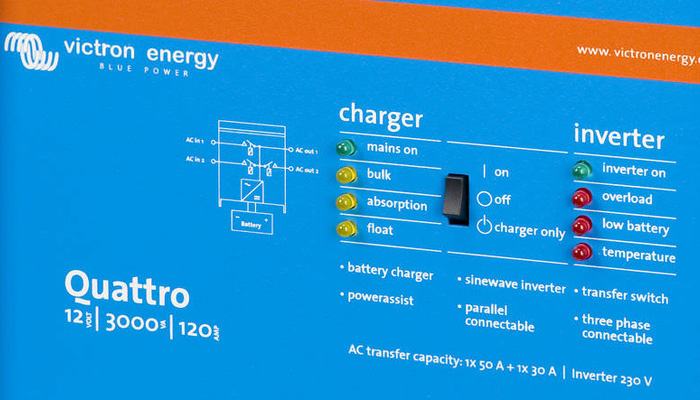 AC Systems
Shorepower & Inverters
If you need an AC system aboard for running your standard 230VAC appliances, Seapower Marine can implement this whether you are alongside or not. We can also safety check and test existing systems and examine earth bonding as well. Galvanic Isolators and Isolation Transformers may be supplied in order to provide protection against damaging Galvanic Corrosion attacking your underwater metals.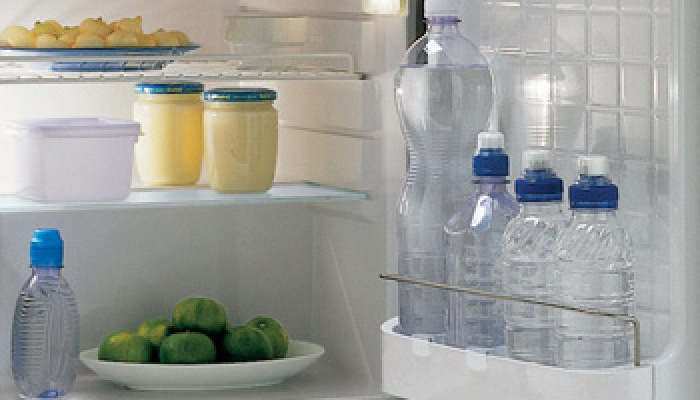 Refrigeration
Seapower Marine supply and install the Frigoboat range of marine refrigeration, which is the recommended water-cooled system for much greater efficiency and practicality. Please see Penguin Smart Refrigeration Solutions for more details.
Try our online marine electronics shop…
As a respected installer and approved agents for the top marine electronics and marine electrical brands, we are pleased to offer you many products through our online store.
It is our intention to showcase the most popular and recommended products at competitive prices however the product range shown is by no means exhaustive. We will be more than happy to source and add to our online catalogue any items you are unable to find.
Simply contact us with your needs by clicking below.